The Garfield Community Website was originally established by John Henderson of Hendo's Web Design in Garfield.
John moved to Garfield some 13 years ago from Innisfail in Far North Queensland, where he worked for over twenty years as Administrations Director for a large engineering company. During this time John was heavily involved in the local community and also worked on the Chamber of Commerce, fulfilling positions from Treasurer and Secretary all the way to Vice President. Prior to that John was based in Sydney and worked for thirteen years as Operations Manager for Contiki Travel in Australia.
Now retired, John felt it was time to get involved in a new venture and eagerly set up a new website where locals and visitors alike can access all that is available in Garfield and surrounds. One year on and the Garfield Community Website has proven to be a success amongst locals and businesses, with all traders along the Main Street of Garfield now participating.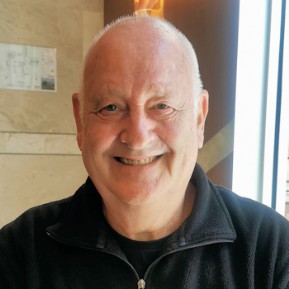 ---
"I love living in Garfield, with its friendly shops and locals alike. Having lived in a small community before coming to Garfield I know the needs of local businesses.
There are currently quite a few ways of finding out things about Garfield. The problem is you have to search through many different publications, do Google searches and ask locals. As our township slowly grows, newcomers to the area would appreciate having this information available in one location. It will also make it simpler for visitors to see what services are available in Garfield.
I hope the Garfield community will assist me in making this a great website. Thank you all for your interest."
---
One year on and the Garfield Community Website Association was created and Incorporated under the Associations Incorporation Reform Act 2012 on 05 July 2022.
To supply Garfield residents and visitors alike with current and up-to-date information through the Garfield Community Website.
Listing as much information and helpful links about our lovely town, its services; shops; restaurants and much more.
To maintain an up-to-date Event Calendar with events held in Garfield and District.
To provide a space for local businesses to promote their business to our Community.
Our main website,
Garfield.au
, has replaced our previous (longer named) garfieldvictoria.com.au and will remain operating under that name until our new name has a well-established presence with all major search engines.
All our websites will be maintained by Hendo's Web Design as they are familiar with our operations.
---
Our contact details are listed below:
Email: admin@garfield.org.au
Phone: 0493 386 953 (Secretary)
Please visit our MAIN website